MZIO Expansion Slot
The 68-way MZIO expansion slot can be found on the Aceeca's Meazura MEZ1000 handheld and provides a versatile interface between the handheld and the circuitry inside the module.
Other than the usual data and address bus, the MZIO offers different communication means to the module, like a 5-pin SPI interface, an high speed 2-wire UART, a PWM output and a number of general purpose input/output pins.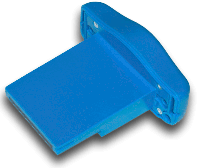 If you want to develop your own, unique, module with the MZIO expansion slot, our hardware design service is the best way to quickly bring your idea to the market.
Read more about the MZIO expansion slot on the Aceeca web site.
ACEECA, Meazura, MEZ1000 and MZIO are trademarks of ACEECA Ltd.