Services
Tower Technologies can help you in the hardware and software development of your products, from the drawing table to the production run.
We have experience in software development for many different platforms, like Linux and iOS and can target a variety of processors, including Intel x86, ARM, Atmel's AVR and Microchip's PIC micros. [more]
Our engineers are specialized in embedded hardware design, integrating the above mentioned architectures and processors with FPGA, CPLD, PAL/GAL and other programmable logic devices. [more]
Housing and Hosting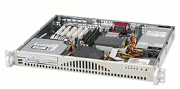 We have developed a dedicated housing and hosting platform based on a cluster of Linux machines in an high availability configuration. Built to interconnect the mobile workforce of our customers, the platform is located in the COLT Telecom Internet Solutions Centre of Turin and guarantees an high quality of service.