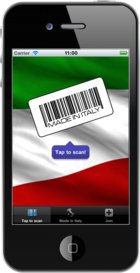 Made in Italy
Italian awareness

Italian products are renowned the world over for their quality, design and taste. Sports cars, shoes, bags, food and everything that bears the "Made in Italy" tag are among the most desired items in the world.
And, make no mistake, they're also imitated, cloned and faked.
With this app, we aim to give you, the customer, a tool to check the origin of every italian product.
The "Made in Italy" trademark has very strict requirements here in Italy. To use it, a product must either have been wholly produced or substantially transformed within the country's boundaries.
If you want to report a forgery or suggest an improvement contact us at madeinitaly@towertech.it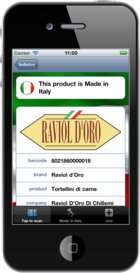 Join us!
We're building the largest database of "Made in Italy" products.
If you are a manufacturer, a distributor or do import/export of italian products and want to protect your business, you should join us!
Our app will help your customers recognize your products and promote the awareness of your brand.
You will be able to enroll your products in our database, with full description and images, and report fake products and barcodes.
Enroll now! Contact us at madeinitaly@towertech.it